Your Vasectomy Reversal Experience, What to Expect
Most men tell us how surprisingly easy and pain-free their reversal was here at ICVR. In fact, many tell us that this was the very best medical experience that they have ever had. Those that come to us after a failed reversal elsewhere tell us how wonderful our care was as compared to their experience by other doctors.
Before we start.
After we answer your questions and review the procedure, you are given a medication to relax you and another pill that blocks excessive inflammation. Within minutes you feel relaxed as we walk with you back to our private operating suite.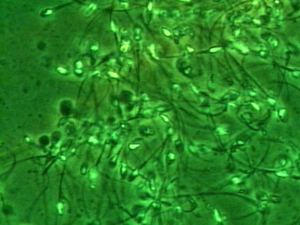 In the OR.
You are connected to all the safety monitoring devices to closely watch your oxygen and carbon dioxide level, blood pressure, heart rate, etc. You are then given very small pulses of the intravenous sedatives at minimal doses to reach that level of sedation where you are so relaxed and comfortable that you fall asleep. While you are sleeping, the surgeon instills the numbing medicine so that you feel nothing during and after your reversal.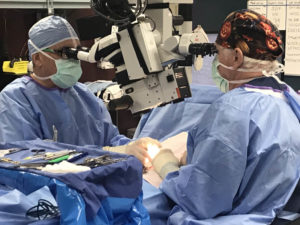 Your wife/partner.
If she or other family are with you, we make her time educational and interactive. We have a private family room with Wi-Fi and cable where she can rest, watch TV or work while being kept up-to-date with phone calls from the OR. Plus, our andrologist will call her into the lab and show her the sperm we see and teach her about sperm – the counts, motility and how to improve results and fertility.
When you wake up.
When your reversal is over in about 2 to 2.5 hours, it will have felt to you like 4 minutes have passed by. You are walked to recovery where you will slowly wake up over the next 60 to 90 minutes. Once you have had something to eat and drink, Dr. Marks or Burrows will review your customized 17-page instruction book as well as the digital photographs of the sperm seen and key portions of your microsurgical reconstruction.
Going home.
You can then leave to go directly home if you live in the region or to your hotel to rest with ice. That night you will talk with your doctor on his cell phone and the following morning for those from out of town, the doctor will do a "house call" and come by and visit to review the customized instruction book and the key highlights of what we found and answer any questions about your care the next few weeks.
To set up a no cost office or phone, FaceTime or Skype consult or to schedule your reversal, contact us at info@dadsagain.com or call 888-722-2929.