About Dr. Sheldon Marks
We think it's important to know about the surgeon you choose, their training and experience, as well as any activities that demonstrates true leadership and expertise as an real authority in the reversal world, plus as a little about their personal side.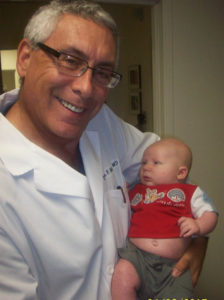 Sheldon Marks, MD, is one of the world's leading vasectomy reversal experts and founder of the International Center for Vasectomy Reversal (ICVR), one of the top, full-time, reversal only centers in the world. The fact that patients travel to have him perform their reversal from every state in the US and more than 78 countries around the world and that other respected reversal doctors come out to watch him perform reversals speaks to his reputation.
"I am so blessed to follow my passion to provide the very best chances to make a difference in people's lives from around the world." Dr. Sheldon Marks
Contributions.
Whether inventing new instruments (the Marks Vas Cutting Forceps) or new surgical techniques, writing book chapters, certification modules, publishing papers or textbooks, or teaching other reversal doctors about reversal techniques at international conferences, Dr. Marks is one of the most experienced and sought-after reversal experts, dedicated to offering every patient the very highest chances for success.
After all, isn't that why you are having the reversal, for the results?
He is regularly quoted in WebMD, BottomLine and is the integrative urologist for Dr.Weil.com. In fact, WebMD Magazine just did a full-page interview with Dr. Marks about reversals!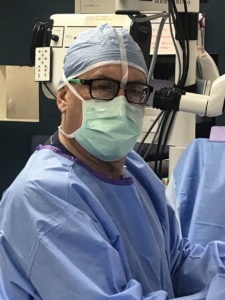 Education.
After Occidental College in Los Angeles, and medical school at the University of Arizona, Dr. Marks trained at the Mayo Clinic in Rochester, Minnesota and then in Boston at Tufts/New England Medical Center. Dr. Marks practices what he believes is the lost art of old-world caring for each patient as part of the "dads again" family.
Academics.
Dr. Marks is Associate Clinical Professor in the Division of Urology at the University of Arizona College of Medicine and Adjunct Assistant Professor in the Department of Urology, Tufts University School of Medicine, New England Medical Center in Boston, Massachusetts.
Community.
He is actively involved in giving back, frequently teaching courses for the Medical Reserve Corps to thousands of business, community, government, military and medical leaders on a variety of medical topics, locally and nationally.
Personal.
Dr. Marks loves anything out-of-doors with his family. He especially enjoys the fruits of his little backyard orchard and garden, enjoys writing books and articles, travel, and playing with his friends in the military, fire and law enforcement world.
To set up a no-cost consult with Dr. Marks, or just to find out more about reversals, call us at 888-722-2929 or email info@dadsagain.com