About Dr. Peter Burrows
Peter Burrows, MD, is one of America's top urologic vasectomy reversal experts here at ICVR, performing thousands of microsurgical reversals with impressive success, even for the most challenging reversal procedures.
Dr. Burrows was considered "the # 1 draft pick" when he joined Dr. Marks at ICVR more than 15 years ago.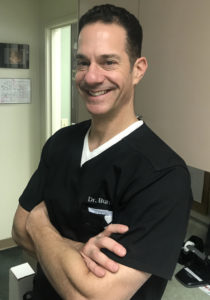 "If you take the time to really look at the details, you will see there really is no other reversal center truly dedicated to giving our patients the best success and highest care like ICVR."
Dr. Peter Burrows
Dr. Burrows received his microsurgery training at Baylor University's fellowship (additional training beyond standard urology residency) in Reproductive Medicine and Surgery. This additional training allowed Dr. Burrows to become a true expert in male fertility and urologic microsurgery. He and Dr. Marks jointly pursue continued research in improving reversal related and post-surgical outcomes.
Outreach.
Dr. Burrows has published many articles and a textbook chapter for other urologists on male fertility. He is frequently asked to lecture and write for national, regional and local physicians on topics in men's health and fertility.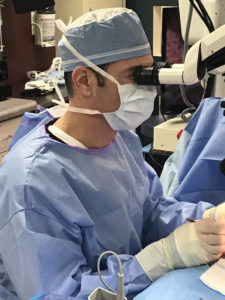 Education.
Dr. Burrows earned his undergraduate degree from UCLA and his M.D. from Ohio State University/Cleveland Clinic, with honors. He completed his urology residency at USC Medical Center in Los Angeles. While at USC, Dr. Burrows was received teaching awards from both the USC Department of Urology and the USC School of Medicine. He was then selected for the competitive fellowship in microsurgery and male fertility at Baylor.
Academics.
Dr. Peter Burrows is an Associate Clinical Professor in the Division of Urology at the University of Arizona College of Medicine, as well as clinical adjunct faculty at USC. He is also a Fellow of the American College of Surgeons.
Societies.
He is currently a member of many urologic and reproductive medicine societies, including the American Urologic Association, the American Society of Reproductive Medicine, the Society for the Study of Male Reproduction, and the Society for Male Reproduction and Urology.
Andrology.
Dr. Burrows is the medical director of ICVR's full time lab, Arizona Andrology Lab and Cryobank, where we provide state-of-the-art andrology services to our reversal patients to include sperm banking and semen analysis guidance to help achieve the highest success.
Personal.
Dr. Peter Burrows and his family live in Tucson. His hobbies include travel, skiing, scuba diving and more travel primarily as he drives his teenage children from activity to activity.
To set up a no-cost consult with Dr. Burrows, or just to find out more about reversals, call us at 888-722-2929 or email info@dadsagain.com