Reasons to Choose Drs. Marks and Burrows
Here are many reasons why choosing us means better results and better care than most other doctors. There is an ICVR difference.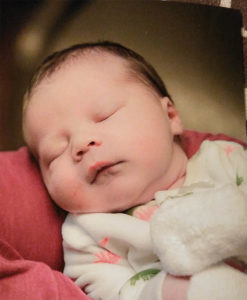 When you choose ICVR you can trust that you will receive the very best reversal possible with the best experience! Below is a list of reasons why almost 6000 men have come to ICVR from every state in the US and more than 78 countries around the world.
Call us to answer or expand on any questions on any of these points.
1. Vasectomy Reversals are all we do! We are a full-time, vasectomy reversal only specialty center- we don't do anything else.
2. We perform more reversals in a week than most urologists do in a year and some in a career, now with almost 6000 over 5 decades together.
3. Each doctor limits himself to only one case each day! That way we are not hurried to rush to the next case nor are we fatigued from earlier reversals.
4. We have a proven, published success up to 99.5% for vas-to-vas connections.
5. ICVR has the world record 42 years from vasectomy to successful reversal, now with 16-year-old daughter! We routinely perform reversals on men from 15 to 35 years out.
6. We are one of only a few top reversal centers in the world with 2 actively practicing microsurgeons. Other places may claim to have 2 but often one is retired or not actively practicing, or the other doctor does not perform reversals.
7. Both Dr. Marks and Dr. Burrows are urologists, the only specialty in medicine trained to perform reversals and manage any male fertility issues before and after that impact on your success.
8. We do not use risky deep general anesthesia. Instead, we use our own technique (which we developed) of mild conscious sedation so you avoid all the risks, toxicity and side effects of general anesthesia.
9. We perform reversals in our own private operating suite, so we are not pressured to ram many cases through in a day so common at a busy hospital or surgery center. Plus, having our own facility gives the doctors total control so we have only the very best equipment, custom microsutures, microsurgical instruments and our Leica high-powered surgical microscope.
10. Dr. Marks has been performing reversals since 1982, more than 35 years! He trained at the Mayo Clinic and in Boston. Dr. Burrows, trained at the Cleveland Clinic/Ohio State, USC and then Baylor, has been performing reversals for 25 years.
11. ICVR has our own andrology lab and sperm bank next to our operating suite, with a full-time andrologist, not just a lab tech. This allows us to offer sperm banking at no additional cost, which saves you many thousands of dollars. Our continued andrology follow-up after your reversal is critical to achieving the highest chances for a child.
12. Because of our expertise evaluating the fluid and performing reversals, the number of years from your vasectomy does NOT dictate the technique or drastically lower your success.
13. ICVR offers a "no surprise" all-inclusive fixed package price, with no hidden fees or surprise bills, and with no additional charges for after care or epididymal bypass surgery as many do.
14. We do the reversals! You do not have to worry that your reversal will be performed by doctors-in-training. At ICVR your doctor performs your entire surgery, from start to finish!
15. We give you the doctor's own personal cell phone numbers so you have the direct access and care. No answering services, voice mails or doctors that don't know you. Plus, your doctor comes to your hotel for a "house call" the next day.
16. Dr. Marks and Dr. Burrows are true international experts. Many claim to be experts, when they really are not.
Dr. Marks is:
– Only one of 3 reversal experts in world to have a microsurgical instrument he developed named after him, the "Marks Vas Cutting Forceps"
– He has taught the course on how to perform vasectomy reversals to urologists from all over the world at the annual international urology (AUA) meeting for 9 years.
– Wrote the certification module on reversals for the American Society of Reproductive Medicine.
– Is the author of published papers, a textbook and book chapter on reversals.
– He is the WebMD expert for more than 15 years as well as being on XM/Sirius Dr. Radio and quoted in 22 times in Cosmo, and dozens of times in BottomLine.
– Is the "Integrative Urologist" for Dr. Andrew Weil's website, DrWeil.com
Dr. Burrows:
– Is one of the busiest reversal doctors in the world, with the highest success
– Travels and speaks to other urologists and physician groups
– Teaches urologists about reversals, testosterone and male fertility
– Published important papers on reversals in leading journals
– Has faculty appointments at the University of Arizona and USC in Los Angeles
– Has been a TopDoc for many years
– Wrote a textbook chapter on male fertility
Call us to find out more information or to set up a no-cost consultation by phone, in person, Skype or FaceTime, 888-722-2929 or email info@dadsgain.com