Why do we get such high success?
This is a question that we've been trying to understand since we realized that we were able to achieve a remarkable 99.5% success. We have discussed this question with many other top experts and believe here are some of the reasons why we can offer a much higher success than so many others.
1 We are a full time, reversal only center. This is all we do. Many urologists do only an occasional reversal as part of a busy general urology practice. To them, reversals are nothing more than a hobby or special interest.
2 Each doctor limits his practice to just one reversal a day. This way each patient gets our full, undivided attention to detail without pressure to move fast, rushing to get to the next reversal or are fatigued from earlier surgeries. We have the luxury of time to give you the very best reversal.
3 We do not allow doctors-in-training to learn on you. The reversal expert you choose performs your entire surgery, from start to finish.

4 We use only the highest quality microsurgical instruments, custom microsutures and high power surgical microscope. A surgeon, like any skilled craftsman, is only as good as the tools they use. We will not cut corners and use cheaper sutures, instruments or a training microscope to save a few dollars. In fact, we invented a specialized instrument that has increased our success, used all over the world (the Marks Vas Cutting Forceps).
5 We have many thousands of successful reversals under our belt over many decades. We have learned and perfected very challenging microsurgical skills on almost 6000 patients, so that you can be assured you are getting the very best chances for success.
6 We are urologists, the only specialty trained in understanding male reproduction, hormones and surgery, with many decades of urology training and practice to better handle subtle issues and challenges that non-urologists wouldn't understand.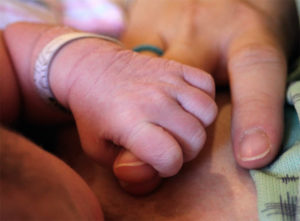 Lastly and perhaps the most key factor is that we know what we know, and more importantly we know what we don't know. We understand that having a vasectomy reversal is not the goal. No one dreams of having a reversal one day. Rather, a reversal is the step you take to restore your fertility after vasectomy. It is just the beginning of a process that takes time. Often additional aftercare is important to get your fertility back so that you can make a child and have your dream family the way we were all designed.
We are here to answer your questions. Please email info@dadsagain.com or call us at 888-475-1851. When you are ready, we offer free consultations with the doctors by phone, office, Skype or FaceTime.