Patients from throughout Texas
Our Reversal Patients from Houston, Dallas, San Antonio, Ft. Worth, Austin and El Paso and throughout Texas
Men from Texas that want the very best chances for fathering children after vasectomy often choose ICVR, America's top full-time, reversal only vasectomy reversal center. With a published 99.5% success for most men, and successful reversals as far out as 25 to 42 years from vasectomy, with almost 6000 patients, doesn't it makes sense to have it done right the first time?
Of course, there are excellent and respected doctors locally that also do reversals, but at ICVR, reversals are all we do.
"Our entire practice is committed to one purpose, one goal – to give you the absolute best reversal possible with the absolute best medical care you have ever had or will ever have.
Sheldon H F Marks, MD
Here are some of the many reasons so many from every state in the US and more than 78 countries around the world choose ICVR: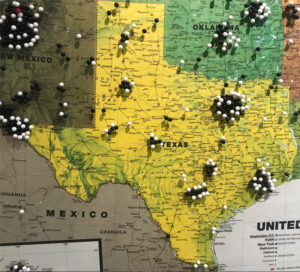 – Each doctor limits his practice to only one reversal a day
– No doctors-in-training are allowed to participate so your surgeon performs your entire surgery
– No charge for sperm banking at the time of your reversal
– We avoid risky general anesthesia by using mild IV sedation so your reversal and recovery is comfortable and pain-free
With so much at stake, why settle for anything less?
Call us 888-722-2929 or email info@dadsagain.com to arrange a no-cost office, phone, Skype or FaceTime consultation to find out more about what makes ICVR a logical choice for so many from Houston, Dallas, San Antonio, Ft. Worth, Austin and El Paso and throughout Texas.