Many of our vasectomy reversal patients from Indonesia, Taiwan, Singapore, Vietnam, Thailand, Malaysia, Guam, Saipan and throughout Southeast Asia travel to ICVR, one of the world's top full time, vasectomy reversal only centers.
When couples do their research, they quickly learn why so many from Southeast Asia choose ICVR. With the highest success possible up to a proven, published 99.5%, we have two expert microsurgeons who perform reversals every day so you can trust you will receive the very best care and results.
Reversals are all we do!
With almost 6000 patients from more than 78 countries around the world and with amazing successes as far out as 42 years from vasectomy, now with a daughter in the Philippines, the number of years since your vasectomy is not a problem.
Here at ICVR, each doctor chooses to limit his practice to just one reversal a day so that you can trust you are getting his full attention-to-detail. By only performing one a day, you know he is not fatigued from an earlier reversal or rushed to move to the next one. You are the doctor's sole reversal for that day.
We are about one purpose, one goal – to give every patient the very best reversal possible.
Other reasons so many choose ICVR include: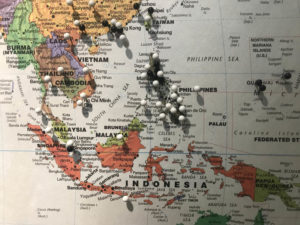 -We offer a fixed, all-inclusive no surprise cost, even if we need to perform the more challenging epididymal bypass.
-We do not use risky general anesthesia. Instead, we use mild conscious sedation so our patients sleep comfortably and pain free.
-Our microsurgeons do not allow any doctors-in-training to participate in your surgery or care.
-There is no additional charge for banking sperm during your reversal, which can save you thousands of dollars.
There's no reason to settle for anything less than the best.
We are here to answer your questions or set up a no cost consultation with one of our two microsurgeons, by phone, FaceTime, Skype or in person at 888-722-2929 or info@dadsagain.com.