Many of our patients come from throughout Missouri including Kansas City, St. Louis, Springfield and Columbia to our full-time, reversal only center for our highest success, up to 99.5%. They did their research and discovered that even many years from vasectomy, we still offer very high chances for achieving their dream.
Vasectomy reversals are all we do!
Even though there are respected doctors in Missouri such as Dr. Silber that perform reversals, many men still do their research and choose ICVR like our other 6000 patients from every state in the US and 78 countries around the world.
And to be sure that you get the very best results, each doctor limits his practice to just one reversal a day so we are not pressured to move fast or fatigued from earlier reversals.
Why should we come to ICVR?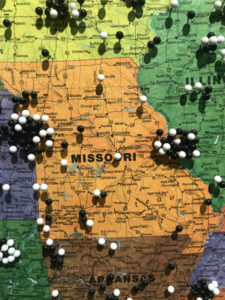 -We offer a fixed, no surprise all-inclusive price, even if we have to perform the more challenging epididymal bypass on one or both sides.
-There is no additional charge for sperm banking at the time of your reversal.
-We do not allow doctors-in-training to participate in your surgery or care.
-You don't have to worry about the rare but serious risks of general anesthesia as we instead use a mild conscious sedation so most men are pain-free during and after their reversal.
With so much at stake, why settle for anything less than the very best?
Find out more at 888-722-2929 or info@dadsagain.com where you can also set up a no cost phone, Facetime or Skype consultation with one of our two reversal experts.