Alaska Reversal Patients
Many of our thousands of patients from Anchorage, Fairbanks, Juneau, Ketchikan and throughout Alaska choose ICVR because of our proven and published success up to 99.5% at our full-time, reversal only Center, to get the very best chances to achieve their dream of having children after vasectomy.
Patients from every state in the US and more than 78 countries around the world understand that Drs. Marks and Burrows are true international experts, providing the very best vasectomy reversal success and unsurpassed care to our almost 6000 patients. And with world-record success as far out as 42 years from vasectomy, the number of years from your vasectomy is less of an issue.
Considering what's at stake, why settle for anything less than the very best.
At ICVR, Dr. Marks and Dr. Burrows both chose to limit their practice to only one reversal each day. That way, you can trust that you are their only reversal patient that day so that you get their full attention to detail.
Other reasons so many come to ICVR: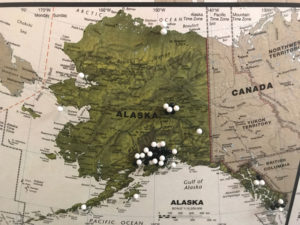 – Pain-free mild sedation so you sleep comfortably without the risks of deeper general anesthesia – Free sperm banking plus one year of storage
– No doctors-in-training participate in your surgery or care
– We teach other reversal doctors from around the world reversal techniques, as well as write courses and textbook chapters. In fact, Dr. Marks actually invented an instrument used around the world (the Marks Vas Cutting Forceps)
Contact us to answer any questions and find out how we can give you the very best chances for a successful reversal and the very best vasectomy reversal experience, anywhere.
Because we are a leading international reversal center, we frequently see men from Anchorage, throughout Alaska and the world for a redo vasectomy reversal, to correctly fix a failed first reversal performed elsewhere.
Contact us at 888-722-2929 or go to info@dadsagain.com to set up a no-charge phone, Face Time, or Skype consultation with the doctors. We want you to get answers to your questions, discuss the procedure and recovery and learn how we are "Making Men Dads Againtm."