A large number of our almost 6000 patients come to ICVR from Indianapolis, Ft. Wayne, Evansville, South Bend and throughout Indiana. Even with excellent and respected reversal doctors nearby, many do their research and choose our full-time, reversal only center for their vasectomy reversal.
And with up to 99.5% success and babies in men as far out as 42 years from vasectomy (the world record), we are the destination for men from all 50 states and 78 countries around the world.
Even though we are one of the busiest reversal centers, each doctor chooses to perform only one reversal a day so that you can trust that you are receiving his full attention to detail.

So what else makes ICVR the logical choice and worth the trip?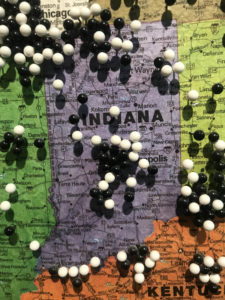 -We have a fixed, no surprise package price that does not increase if we have to perform the more challenging bypass.
-We provide sperm banking at no additional cost, saving you many thousands of dollars.
-No doctors- in-training are allowed to be involved with your surgery or care.
-We use mild sedation so you sleep comfortably and pain free and don't have the rare but serious risks of general anesthesia.
With so much at stake, why settle for anything less than the very best?
Call 888-722-2929 or email info@dadsagain.com to find out more about ICVR and why we are the logical choice for so many that understand that there is no reason to settle for anything less than the very best.