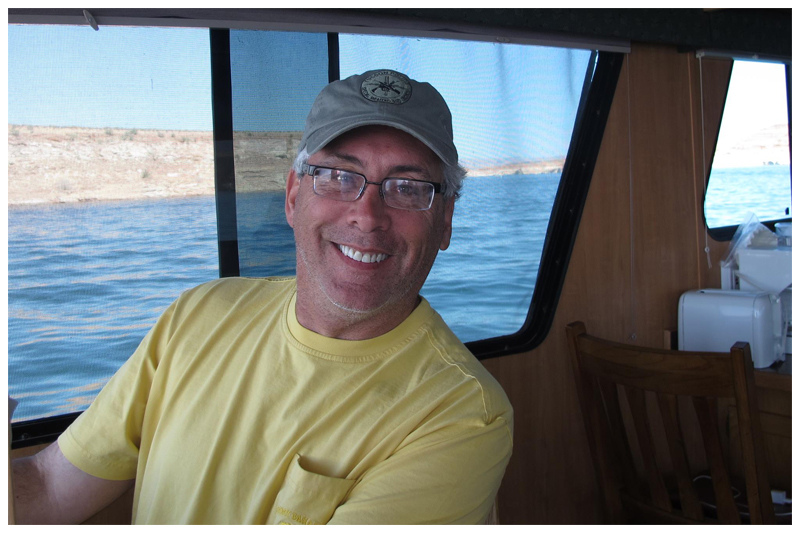 Dr. Sheldon Marks MD is a leading internationally recognized microsurgical specialist and diplomat of the American Board of Urology. He knew as far back as high school that he loved microscopic manipulation when, for fun, he wrote the Gettysburg address on the back of a postage stamp using a high-powered magnifying glass. He has been performing microsurgical vasectomy reversals since 1983, while at the Mayo Clinic in Rochester, Minnesota, and began specializing in microsurgical vasectomy reversals in 1991.Unlike so many others, Dr. Marks understands that it is not really about him, the program, the reversal…rather it is about the magic that happens when all the hard work comes together to make a baby. "I am so blessed to have such a wonderful profession that allows me to follow this higher calling."
Dr. Marks remains one of the top vasectomy reversal specialists, respected by his colleagues. This is especially remarkable as he is not a part of some of the big well-know and respected academic super-centers. This past and this year his activities included:
Speaking to urologists from around the world at a Post-Graduate educational course in San Francisco on "Vasectomy Reversals in 2010"
Helping teach a hands-on microsurgery training course in Denver at an international fertility society meeting
Moderating a male fertility scientific session at that same fertility conference in Denver
Again giving the vasectomy reversal speech at the upcoming Post-Graduate educational course in Washington D.C. to urologists
Chairman of a Special Masters symposium with the top vasectomy reversal doctors of the world on "Tricks of the trade and intra-operative dilemmas in vasectomy reversal" at an international fertility meeting
Writing the training module on vasectomy reversal for a specialty certification course for doctors
Though many doctors claim on their website to be respected experts, only handful of true leaders in the vasectomy reversal world can be so involved in teaching the rest. While most are sitting in a classroom listening, Dr. Sheldon Marks is one of the few up front teaching. Most follow. Only a few can lead.
Dr. Marks dream is the International Center for Vasectomy Reversal. Unlike so many others, he knew that for him it was not about rushing through as much as he could do in a day or about trying to be the busiest. rather, it has always been about doing everything right. Only the best of the best remains Dr. Marks' motto whether talking about equipment, microsutures, staff or the microsurgical microscope. Even his associate, Dr. Burrows was considered "the # 1 draft pick" when he joined Dr. Marks 8 years ago. "If you take the time to really look at the details, you will see there really is no other reversal center truly dedicated to quality and patient care like ICVR."
Prior to his entering medical school, Dr. Marks earned his Bachelor of Arts Degree in Physiological Psychology from Occidental College in Los Angeles, California. In 1982, he received his M.D. from the University of Arizona College of Medicine in Tucson before moving on to his general surgery training at the Mayo Clinic in Rochester, Minnesota. While at Mayo, Dr. Marks completed a rotation in gynecologic surgery and infertility microsurgery, assisting with tubal reversals. Dr. Marks was a resident and then Chief resident in urology at Tufts University School of Medicine/New England Medical Center in Boston, Massachusetts. While in Boston, he was able to participate in a number of vasectomy reversal procedures. Dr. Sheldon Marks has enjoyed a private practice in Tucson, Arizona since 1987.
Dr. Marks began to focus his private practice early in his career on vasectomy reversals when he realized how much he enjoyed microsurgery and that he was getting excellent success rates for his patients, far greater than the literature suggested. In the past few years alone, Dr. Marks has performed more than 3,000 microsurgical vasectomy reversals, which has improved his reputation even more by word-of-mouth. He regularly repairs failed vasectomy reversal procedures from other surgeons (re-do vasectomy reversals), as well as the even more challenging "re-do, re-do" and even "re-do, re-do, re-do" reversals. Dr. Marks has successful reversals as far out as 42 years from vasectomy, the world record! The daughter from this reversal is now 12 years old and lives in the Philippines.
He is a member of a number of national and international fertility and urologic societies, including the elite Society of Reproductive Surgeons, the American Society of Andrology, the American Society of Reproductive Medicine, the Society for the Study of Male Reproduction, the Society for Male Reproduction and Urology, the American Urologic Association and Western Section of the American Urologic Association
In addition to being an accomplished and well-respected microsurgeon, Dr. Marks has earned an international reputation as an author and lecturer, with articles on vasectomy and reversal as well as a number of other urologic and general topics. Currently, Dr. Marks has been featured as the foremost authority on vasectomy reversal with WebMD for more than 8 years, the world-renowned online medical resource for health and wellness. Dr. Marks has been quoted in Cosmo more than 25 times, as well as many interviews and quotes in BottomLine, Men's Health Magazine, Redbook and is often interviewed on XM/Sirius Doctor radio. He has been interviewed on Good Morning Los Angeles and Good Morning Phoenix. He has given lectures from Hawaii to Maine to Atlanta to Seattle, and has been interviewed on national and regional radio and TV.
Dr Sheldon Marks is personally and professionally committed to patient empowerment through knowledge and education. Dr. Marks notes, "It is only through an educated and informed decision that patients can make the best choices for themselves. There is nothing more frustrating than to see someone from a failed vasectomy reversal elsewhere because they assumed that just because the doctor said he would do the reversal, he had the microsurgical skills and expertise to do one successfully."
Dr. Marks emphasizes that there is more to a vasectomy reversal than simply sewing the two ends together. He believes the importance of focusing on each patient's unique physical, emotional and spiritual needs to achieve the best success possible, in combination with the highest level of surgical expertise.
In addition to caring for patients, writing and lecturing, Dr. Sheldon Marks has served his community as President of the Pima County Medical Society, President of the Arizona Urologic Society (two terms), President of the Southern Arizona Urologic Society, member of the United Way Campaign Board of Directors, President of the Tucson Unit of the American Cancer Society (two terms), as well as a guest lecturer at local schools, ranging from grade schools to high schools and even home schools. He is currently volunteering with the Tucson Zoo on several committees, as well as on the Board of the Tucson Police Foundation, the Southern Arizona Medical Reserve Corp and a volunteer with Tucson Police SWAT for 8 years.
Dr. Marks has always been involved in community activities supporting the Salvation Army, the Humane Society, Habitat for Humanity and the Community Food Bank. When time permits, his hobbies include writing, sculpting, camping, fishing, hiking, gardening and landscaping, comet hunting, painting, and riding his mules.